Rajasthan, also known as the king's regal home, becomes more beautiful as winter approaches. There are Best Rajasthan tour packages in winter that provide pleasant surroundings to explore, as well as bustling festivals to revel in Rajputana's magnificence. It's a delight to roam about and discover the Rajasthan tour packages during winter, with plenty of attractions and intriguing places showcasing pretty colours.
Winter In Rajasthan
Best Rajasthan tour packages in winter last from November to February and is the finest time to visit. The temperature swings from 10 and 27 degrees Celsius during this season. This excellent weather allows visitors to easily see the state's attractions and participate in a variety of activities. This is the best time to book your Rajasthan tour packages.
Also, now is the time to observe Rajasthan's lush and beautiful side. The lands surrounding the Aravallis, the world's oldest fold mountains, are at their best in December and January. You may encounter mist and fog while hiking the Aravallis paths. Throughout the winter, migrating birds visit Rajasthan's Keoladeo National Park, making it a refuge for nature enthusiasts and photographers.
Rajasthan is an Indian state well known for its deserts. This is why this royal state experienced harsh weather conditions throughout the day. It is normally extremely hot during the day and extremely cool at night. This is the spirit of visiting Rajasthan. Rajasthan becomes even more appealing as a vacation spot in the winter month of December. The following are some of the Best Rajasthan tour packages in winter that you should not miss.
1. Mewar: Attend Kumbhalgarh Festival: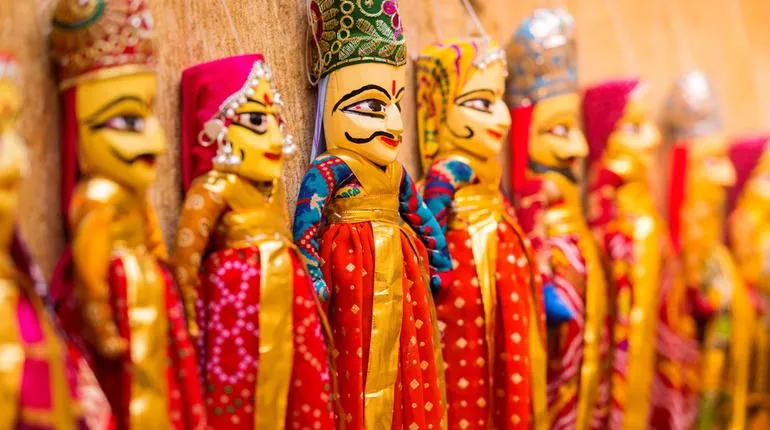 With the Kumbhalgarh Festival in December, Mewar is undoubtedly one of the top destinations to visit in Rajasthan during the winter. The cultural event is held in Kumbhalgarh Fort, were fine artists from all across the state come to show off their skills. During the day, guests can enjoy folk performances, and as dusk falls, the Sound & Light Show steals the show.
Highlights of the Kumbhalgarh Festival: It includes folk dance performances by local artists and activities like Tug of War, in which viewers can also participate.
2. Jaipur: Enjoy At Magnetic Fields Festival:
Jaipur, the Pink City, is filled with colour! The Magnetic Fields Festival is one occasion when these lights are in full bloom. It is a three-day musical spectacle held at Alsisar Mahal that shows the hip side of Jaipur.
Aside from music, the festival has treasure seeking, rooftop dancing, Yoga courses, a desert safari, secret parties, and much more. Jaipur is probably one of the greatest destinations to visit in Rajasthan in December, with so much fun planned. There are other places to visit in Jaipur in December.
Magnetic Fields Festival highlights: It includes tented lodging and a line-up of great musicians such as Floating Points, Roman Flu gel, and Helena Hauff.
3. Pushkar: Attend Shree Sacred Festival:
Shree-The Sacred Festival, held on the holy site of Pushkar, raises awareness about how to achieve bliss through Yoga, music, and guided meditation. This three-day event is a star-studded affair, with many popular musicians adding appeal to the festivities. In previous years, musicians such as Kailash Kher and Shubha Mudgal have dominated the great winter festival in Rajasthan. Pushkar is a Hindu pilgrimage place. It's a beautiful spot to visit, with 52 ghats and 400 small temples. The main attractions are the Brahma temple, Pushkar Lake, and the Savitri Temple.
Highlights of Shree – The Sacred Festival: It includes a roster of popular and talented musicians, guided meditation and chanting, heritage walks, and seeing folk performances.
4. Udaipur: Holiday In The Lap Of Lakes:
The stunning landscape and magnificent lakes of Udaipur make it one of the most popular spots to visit in Rajasthan in December. The environment is bright, and the maximum temperature is around 30 degrees, while the minimum temperature is around 12 degrees. A gentle wind sets the tone for exploring and soaking in Udaipur's allure. City Palace, Lake Palace, Saheliyon ki Bari, Lake Pichola, and Bagore ki Haveli are all worth seeing.
5. Jaisalmer: Do The Dunes:
In the winter, when a camel ride and a Jeep safari don't sound like a chore, Jaisalmer is a pure delight. The activities in the desert are more enjoyable at a mild 23 degrees, making Jaisalmer one of the most popular spots to visit in Rajasthan during winter.
The nights are cold and comfortable, while the days are nice. This is the time of year when honeymooners can be observed riding camels into the sunrise and sunset. In the winter, Jaisalmer is the place to be.
Conclusion:
The temperature in Rajasthan in December fluctuates from 10 degrees Celsius to 27 degrees Celsius. Rajasthan is a desert area, therefore nighttime temperatures are frequently substantially lower than midday temperatures.
Book a Rajasthan tour package during winter for a relaxing and rejuvenating holiday. This is the time of year when the weather is nice enough to go exploring its vibrant hues, and everything seems better than ever. Explore these Best Rajasthan tour packages in winter to make the most of your holiday!
Visit Discovery prime tours, one of India's leading travel planners, cannot guarantee that your story will be the same as the next traveller's, but we can ensure that you will experience the best tourist places, including Palaces, Monuments, Temples, Wildlife, and many more. In the India travel tour, your story will incorporate a personal touch to connect with Indians in their everyday life. Book your Rajasthan tour packages right away with Discovery prime tours, the Best travel agency in India.