God's Own Country, Kerala, features some breathtaking tourist attractions that would captivate international visitors. There are hill stations, backwaters, commercial cities, hamlets, and many other places to visit. Visitors from all over the world come to experience Kerala's rich culture and tradition, as well as some of the best tour packages to Kerala, are available. One who is exploring a trip to India can book their tour packages of Kerala from the best travel agency in India, Discovery prime tours.
Everything else becomes insignificant as you step foot in the lovely paradise. In terms of attractiveness, most major cities pale in contrast to Kerala. Here are some of the best tour packages of Kerala that are ideal for family vacations, romantic getaways, and honeymoons.
One who wants a tour to Kerala cannot miss, the allure of Kerala's tourist attractions grows as one learns more about them. While you may be unsure of where to go in the picturesque land, learning about a handful of the top ones ahead of time can be really beneficial. Scroll down to discover about the best locations to visit in Kerala and what awaits you in this wonderful state. The combination of hill stations, temple towns, backwaters, and lakes will take your breath away.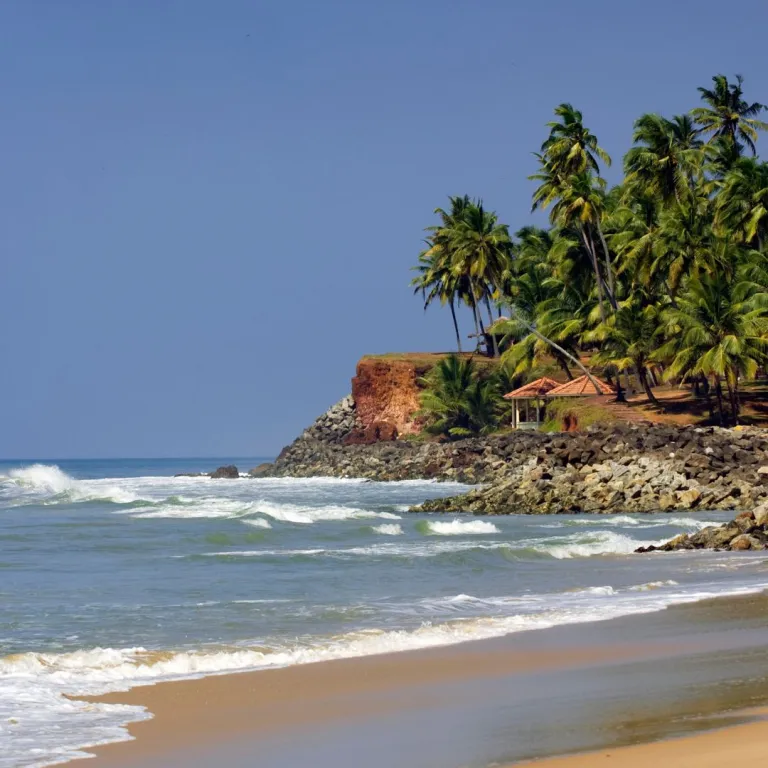 Is Kerala really God's own Country?
There are numerous reasons why Kerala is known as God's Own Country. Within 400 kilometres, Kerala will be one of the few places in the world where you may enjoy beaches, backwaters, hill stations, houseboats, history, amusement parks, and a rich culture and legacy. The variety of experiences it provides distinguishes it from all other tourist spots across the world. So without any delay, book your tour packages to Kerala right away.
Kerala's weather
One booking their trip to India in Kerala must book their tour package according to the weather and their physical environment.
Kerala is a tropical state on the west coast of India, bordering the Arabian Sea. The rainy season lasts 120 to 140 days out of 365. The wettest months are June, July, and August. Geographically, Kerala is blessed with a moist and tropical environment, making it an all-year destination. However, the greatest season to book your tour packages to Kerala is from September to March, when all destinations are lush after the rains.
Winter is considered to be the most ideal season to visit Kerala.
The period from September to March is the best time to visit Kerala when the weather is at its most pleasant, and it's easy for travellers to explore the many attractions and tourist hubs like hill stations, backwaters, and beaches in Kerala.
September to March: These are the best months to visit Kerala in India, since the weather is:
Pleasant
Cool
After the monsoon, the surroundings are lush and green.
 It's the perfect time to visit:
Backwaters
Hill stations
Beaches.
September is the time when Kerala witnesses Onam, the most popular festival. December is the time for Kochi Muziris Biennale besides extensive Christmas and New Year celebrations. You might want to book your resorts in Kerala in advance as the rooms get full much in advance.
If you are thinking about tour to Kerala, you must be wondering when to travel. Kerala is best visited between September and March, during winter. In the winter, Kerala has a good environment and weather with reduced humidity in the backwaters, hill areas, and beaches.
Kerala's finest months to visit are:
September
October
November
December
January
February
The best time to book your tour packages to Kerala for ayurvedic treatments is during the monsoon season, which lasts from June through August. 
Kerala's 11 Best Holiday Spots
Let's look at some of the greatest spots to tour to Kerala during winter to have a relaxing holiday with your loved ones among the lush vegetation and glittering backwaters.
Kochi – Bustling Port City
Munnar – Charming Hill Station
Alleppey – Venice Of The East
Wayanad – The Land Of Paddy Fields
Kozhikode – Unwind On The Beaches
Thekkady – Explore The Periyar National Park
Kovalam – Go Beach Hopping
Kumarakom – Enjoy The Beautiful Scenery
Idukki – Popular For Its Backwaters
Kerala's Top Experiences one can have:
Spending a night on a kettuvallam, or traditional boat, is one of the best experiences you can have in Kerala, as you can see an incredible sunset and dawn while also sampling authentic Kerala cuisine.
Here we can learn how to make tea from the leaves here (white, black and green). When you combine them together, you get masala tea.
In any case, try the traditional food on the floor at least once, using a palm leaf as a plate and enjoying a colourful and flavourful feast.
Kathakali is a traditional Kerala dance in which artists sing and dance. Anyone visiting Kerala must see this authentic dance form.
Conclusion:
When you visit Kerala, you will be attracted by its rich beauty, which includes rolling hills, quiet and lovely backwaters, clean beaches, and lush foliage.
One book the best tour packages to India have to do, book your Kerala tour package from the best travel agency in India, Discovery prime tours.
And visit during the best time to book your tour packages to Kerala so that you don't miss out on any of the incredible things it has to offer! What are you still waiting for?
Why Choose Discovery prime tours?
Discovery prime tours, the best travel agency in India, provide you with the best India tour packages. They are in this field for the past many years and provide the best services. When you can make plans to visit holiday packages in India., book your Family holidays from here provide the best holiday packages in India with budget-friendly with quality services. Discovery prime tours is a marketplace where one can get designed his holiday according to his needs. If you are one who wishes to go on a holiday with family, or friends or even wish to explore destinations alone, make sure you reached the right place.
Discovery prime tours provide different tour packages to Kerala with short and long Itinerary. So what are you waiting for, book your trip to Kerala with the best travel agency offering the best tour packages in India.